Welcome to my shop! Online sales as well as digital versions in Google Play and iTunes etc will be coming in the future but you can order a CD through the post for now. Please scroll down to see what is available!
The Pulpit (2015)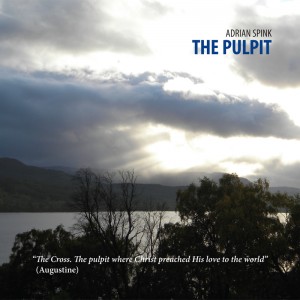 8-track CD
Released April 2015.
To purchase this CD please send a cheque for £12 made payable to Adrian Spink to: 14 Grangeway, Allerton, Bradford, BD15 7SB. The price includes postage.